This newsletter is a weekly update on all things related to the Future of Media from the IGNITION 2017 team. We welcome your comments and feedback.
Amazon Earns NFL Streaming Rights
Last year, Twitter bid $10 million to win the rights to stream the NFL's Thursday Night Football games.
But this year, Amazon quintupled that bid to $50 million to grab the rights away from the social media giant after just one season.
Twitter's deal was landmark at the time because it signaled the company's growing desire to become the go-to destination for premium live video.
But after some advertisers reportedly found the audience for the NFL streams underwhelming, the deal has ended. And the loss is even more embarrassing for Twitter because COO and CFO Anthony Noto is the former NFL CFO.
Business Insider's Alex Heath has the full story.
| | | |
| --- | --- | --- |
| 1 | These are all the confirmed original shows coming to Netflix in 2017. Read More → | |
| 2 | Fox News has responded to the growing list of advertisers who have dropped 'The O'Reilly Factor.' Read More → | |
| 3 | Amazon has confirmed its two most popular shows and explained how they are central to its grand strategy. Read More → | |
| 4 | A 'Cheers' veteran explained the major problem with current network television. Read More → | |
| 5 | Facebook is testing a second News Feed without posts from your friends. Read More → | |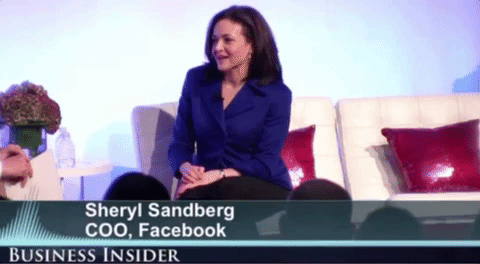 Facebook COO Sheryl Sandberg explains how she and her husband have done the impossible. Watch Video →
What Everyone's Saying About IGNITION
"

This teen panel stream at IGNITION is like several hundred dollars worth of market research for free. Thanks, Business Insider!"
Stanford Friedman

"

So interesting to see where we are and where we are going. I'm a Baby Boomer and wow are times changing!"
Gloria Marrero Favreau

"

Great historical references to frame today's problems."
Michael Ballard
Be a Part of IGNITION 2017
For the past seven years IGNITION, Business Insider's flagship conference, has brought together the best minds in media and technology to share what they see on the horizon. Through unscripted interviews, cutting-edge demos, and insights from industry pioneers, you'll learn what key trends to be aware of and what you need to do to stay ahead. At IGNITION you'll get a new understanding of the transformations taking place in the digital world. Join hundreds of senior executives working in technology, media, entertainment, investment, and finance in staying on top of today's most innovative ideas. The conference is produced by Business Insider, one of the fastest-growing digital-media companies in the world, and hosted by Henry Blodget, Business Insider's Editor-in-Chief and CEO. We're currently offering Extra Early Bird tickets and Group Tickets for IGNITION 2017, so don't miss out! PLUS, if you register now and use the promo code INSIDER20, you'll save 20% on your ticket!